Principal Areas of Engagement …
We have extensive experience in each of the following categories.
Advertising, new model launches & aftermarket services: we've worked on almost every aspect of the business.
For more details, click here …
A big chunk of our early professional careers was devoted entirely to promoting the leading brands of personal care products, snack foods, breakfast cereals and household cleaning products.
For more details, click here …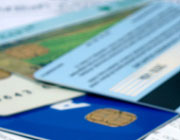 After more than 20 years of experience in this field, we have learned a lot about how consumers wrestle with the financial issues that affect both their spending habits and their sense of personal well-being.
For more information, click here…
We began working with the major consumer technology companies in the mid-90s. While much of our experience has centered on new products, we also have been involved with optimizing the feature sets and GUI designs for several software products and online information services.
For additional details, click here…
Our experience in the home improvement category began with the development of flagship advertising for one of the North America's largest retailers. This retail giant excelled at marketing its private label tools, appliances, paint and lawn & garden products – and we were deeply involved in all of it.
For additional details, click here…
QSR hasn't always been on our menu, but it has been our main dish for two extended periods during which we worked on everything from brand positioning to local market promotions.
For additional details, click here…
Our introduction to retail was the development and assessment of advertising campaigns for one of the world's largest general merchandise retailers. More than 20 years later our experience has broadened to include most aspects of the category.
For additional details, click here…