From the consumer's perspective, what are our brand's distinctive personality traits and how do they position us relative to our competitors…? – Marketing Manager, Luxury Import Marketing Group
BRAND PERSONALITY MAPPING
DENTIFYING THE METAPHORS THAT DEFINE THE BRAND
Products have attributes. Brands have character.
The metaphorical web that sustains a brand's character, and shapes the nature of its relationship with its core consumers, is arguably the brand's most valuable asset. Properly managed, those traits are both unique to the brand, and will outlast the inevitable changes in packaging, product formulation, technology or social trends.
Managing perceptions of a brand's personality or character starts with identifying the collection of metaphors that define both the brand and the basis for brand comparison within a category. For that task, projective interviewing techniques are the method of choice.
Our brand personality mapping technique uses a combination of qualitative projective techniques, such as character attribution, and quantitative scaling techniques. With initial stimulus materials as sparse as a deck of black & white brand logos, and a list of personality traits associated with key brands in the category, we can generate a positioning map – reflecting the consumer's perspective – for an entire category.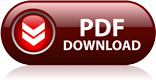 Download our brand
personality mapping PDF