What features of our new product should we emphasize for maximum competitive advantage…? – Research Manager, Very Large Tech Corp
QUALITATIVE REVEALED ATTRIBUTE IMPORTANCE: Q-RAI
WHAT DRIVES PRODUCT CHOICE AT THE SHELF?
The Features That Drive Product Preference.
For most new product launches, identifying the key features that will motivate a potential buyer to choose our product v. the competition's version at shelf is often a critical challenge.
Isn't Everything Important? Numerous approaches have been developed to identify the relative importance of one collection of product attributes over another. Some involve "direct" assessments: individual judgments of attribute importance that are expressed through rating scales or ranking tasks. Others involve the use of predictive models to generate "derived" estimates of relative attribute importance. Various conjoint methods back into the process by asking participants to indicate their preference for complete – though hypothetical – products, each representing a differing bundle of potential attributes
Preference Shifts Following New Information. Our qualitative approaches emulates a form of conjoint measurement by asking consumers to indicate their preference among competing products following exposure to specific blocks of product information.
The central metaphor for q-RAI is a simulated shopping experience at shelf. The focus of the analysis is to observe how preference among competing products changes with the introduction of new information.
For more information, and an example based on the choice among early photo printers, click here to download a more complete description of q-RAI.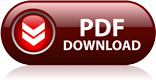 Download our Qualitative
Revealed Attribute
Importance PDF