"What is our brand worth and how can its inherent equity be measured …?"
BRAND EQUITY ASSESSMENT: B-EXT
MEASURING THE VALUE AND THE ELASTICITY OF A BRAND'S EQUITY
Big Brand Marketing.
Establishing immediate and positive salience with target consumers is the essential starting point for building a strong brand. But to maintain robust growth, established brands must expand their existing turf with flanker products while exploring new operating territory through targeted extensions into new categories.
B-EXT: TESTING THE BRAND'S ABILITY TO EXTEND ITS REACH
How Far Can My Brand Stretch? While working with a well-known marketer of household products, we developed a unique procedure for assessing the viability and potential monetary value of new product concepts. This technique, b-EXT, focuses on the brand's ability to successfully project its established brand imagery and performance equities across a range of flanker products as well as into entirely new categories.
This survey-based method employs a simulated shopping procedure that masks a simple conjoint measurement exercise. That simulated shopping task is followed by a comprehensive assessment of perceived brand imagery and performance attributes as represented within each new product concept.
Is This Worth the Trip? The simulated shopping exercise quickly indicates the potential for success against established brands in mature categories as well as against second-tier brands in near-commodity categories. The critical insights generated by this approach are the estimates of both the value and the elasticity of the brand's established equity.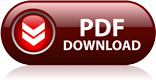 Download our Brand Equity
Assessment PDF