What happens between the recognition of a need and the purchase of a product to fill that need…?
PURCHASE PROCESS MODELING: Q-PPM
MAPPING THE TRAIL THAT LEADS TO A PURCHASE
The Surprising Search for Information & Options.
While some purchases are made purely on impulse at the checkout counter, most involve a staged process of information gathering and assessment – however untidy it may appear at first glance. Mapping the purchase process for a product or a service is a critical step in developing an effective marketing plan.
When Should I Try to Reach My Customer? Identifying the key stages of your customer's search and discovery process highlights those points where you can successfully intervene with a reinforcing branding message for a loyal customer, a promotional incentive for infrequent buyers, or a trial offer for potential new customers.
Mapping a Non-Linear Process. As with our other structured interviewing protocols, q-PPM was developed in response to a particular client need and has been refined over time through new applications. It involves a sequence of projective probes and structured respondent tasks. But at its core, the concept is intentionally simple: map the steps involved from moving from awareness of a specific need (or opportunity) to the purchase of a specific product or service.
For more information, and an example based on purchasing a new set of tires, click here to download a more complete description of q-PPM.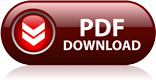 Download our
QUALITATIVE PURCHASE
PROCESS PDF