Of all the capabilities we could incorporate in our new product, which collection of features and benefit levels will have the optimal appeal among members of the target consumer group…? – Business Development Manager, Very Large Tech Corp
QUALITATIVE PRODUCT FEATURE OPTIMIZATION: Q-PFO
A QUALITATIVE APPROACH TO ASSESSING PRODUCT FEATURE TRADE-OFFS
Letting Your Customer Build the Optimal Product.
Qualitative product feature optimization (q-PFO) uses a structured interview protocol resembling the "build-your own" method for ordering high-tech consumer products online. This technique was developed initially to identify an optimal feature set for a new line of digital cameras. Though qualitative in nature, the procedure incorporates feature level choices, cost calculations and feature level trade-offs associated with adaptive conjoint analysis (ACA). Using this approach, target customers specify an optimally configured product conforming to a preset price ceiling.
Build Your Own – But at a Cost. q-PFO emulates several of ACA's most appealing characteristics: a self-adapting interview process, the ability to treat a substantial number of features and a focus on a trade-off process. Similar to online ordering, optional features are not free. Each one has an incremental cost that must be added to a fixed base price. Both to ground the process and to constrain choices, a price ceiling eventually is imposed on the final design.
An article describing q-PFO appeared in the Summer 2009 issue of Marketing Research. Click here to download a copy of the article.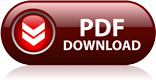 Download our Qualitative
Product Feature
Optimization PDF