Quit counting fans, followers and blog subscribers like bottle caps. Think, instead, about what you're hoping to achieve with and through the community that actually cares about what you're doing. – Amber Naslund, Social Media Today
Launching a marketing program is just the starting point. Of equal importance is monitoring the reactions to your initiative, by your intended customers, by engaged observers and by your competitors.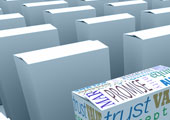 MONITORING BEHAVIORAL RESPONSE
Tracking Sales Data In most cases, the desired first-level response to a marketing communications program is an observable and positive increase in a sale-related measure: additional new product trial; enhanced product or brand loyalty; increased card or program activation; incremental online orders or reservations, etc. We have extensive experience with sales indicators in multiple categories. We would welcome the opportunity to help integrate the data tracked by your sale reporting program with other measures of program success.
Analytics Most online marketing platforms now offer user/viewer analytics and related indicators to help assess the behavioral response to an online marketing initiative. Here, again, we would welcome the opportunity to collaborate with your media partners as we weave these indicators into a comprehensive assessment of communications impact.
MONITORING ATTITUDINAL SHIFTS
Altering the Perspective A prompt behavioral response to a marketing campaign is always reassuring – especially if it contributes directly to the bottom line. In addition to sales objectives, however, most marketing programs incorporate longer-term objectives that center on attitudinal changes – such as a shift in brand image or positioning, or the enhancement of positive associations with the brand. To track shifts in these areas, you need to go beyond the sale reports to understand how the consumer is internalizing your message.
Social Media With the explosion of social media, there is an unprecedented wave of opinion and commentary available to sample and consider. We can help you sift through the flow to focus on the insightful comments that can move your program forward. We have several approaches that can be scaled to fit your needs, such as establishing a proprietary online panel of influencers and target consumers to monitor their reactions as a program unfolds.
Tracking Studies In most cases you probably will want to balance the surge of self-selected commentary that stems from social media with a structured tracking program grounded in a projectable sample of target consumers or specific audience segments. We have extensive experience with the design and implementation sample survey-based tracking studies. We can also help to link attitudinal measures with pre-post analyses of sales data associated with specific media events. Click here for more information…