How do we determine if we've got a winner without spending a ton of money on a new car clinic…? – Research Manager, European Import Marketing Group
QUALITATIVE NEW CAR CLINIC: Q-NCC
KICKING THE TIRES IN A DESIGNED EXPERIMENT
Research that Informs a New Model Launch.
We have worked with several well-known import brands on the qualitative portions of their auto clinics and, occasionally, as consultants for the development of evaluation tasks for the quantitative portion, as well. We also were asked to develop a purely qualitative approach to assess new models by a well-known luxury import brand.
GIVE YOUR PROSPECT THE KEYS AND GO FOR A RIDE
The Unscripted Ride & Drive. q-NCC involves three closely related activities, but the heart of the process is the unscripted "ride & drive": we hand the keys to the clinic participant and say "We have about half an hour of so: where do you want to go?" The participant then determines the route, the speed (within limits…), stops, turns and other maneuvers while the interviewer sits in the passenger seat with a micro-recorder and a check list of topics to cover.
This self-directed driving experience is capped-off with a post-ride interview that employs a digital camera and a collection of projective exercises to assess the driver's level of emotional engagement with the vehicle.
Reliving the Experience. Typically, the week-long driving clinic then closes with a series of focus groups in which owners of similar brands, or those who indicate similar purchase intentions, can compare their thoughts and experiences. At this point the marketing team can dial in to how the prospect responds to the vehicle and begin try out new marketing concepts.
This multi-step process is highly engaging for prospects and quite informative regarding the vehicle's core points of appeal and it's fit with – or reinforcement of – the marque.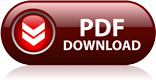 Download a more complete
description of our technique